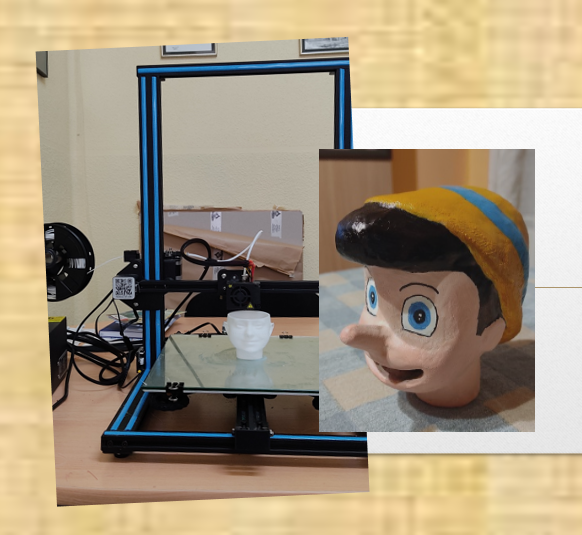 The adult education centre "Mateo Hernández" located in Béjar, in the province of Salamanca (Spain) has experimented with designing and making the heads of the puppets with a 3D printer.
The 3D printed used for this task runs with polymers obtained from renewable and 100% natural resources.
Once printed, the heads of the puppets have been coated through a traditional procedure, in this case with "papier-mâché". The last procedure to finish the puppet's head is painting them.
The files with some of the designs are available right below: